One of my fondest memories of my childhood is when my parents took me once to Parque do Ibirapuera in São Paulo and somebody was selling Polaroid portraits. It was astonishing, for young me, to see that machine just spit out a piece of plastic and then something shows up, as if by magic. Some months later my grandparents gave me a Polaroid camera as a gift, but alas, film and accessories were extremely expensive back then, so it was not possible to use it at all.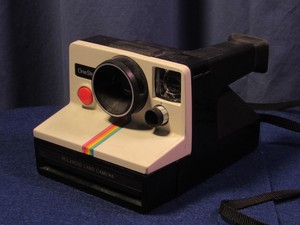 Now, 30-odd years later, while in Japan with my husband, I stumbled upon this little gem.
Despite of the "toy-camera" vibe, I was finally able to make a childhood dream come true.